New Forges De Niaux 200 - Extended Wear Disc Blades For John Deere Single Disc Drills and Air-Seeders.
Key Benefits
8 years of research resulted in the creation of a new disc blade. A disc with superior materials and patented heat treating process which produces a core hardness around 10% greater than the closest competitors on the market. The result is a new disc blade called Niaux 200. This new disc provides improved life with better sharp cutting edge retention. This is especially important when seeding into hard soils covered in heavy, tough residue, while maintaining flexibility to resist breakage in rocky conditions.
Made in France by Forges De Niaux, a company with 5 generations of manufacturing, using high quality materials, automated processes and sound quality control.
Needham Ag field tested the Niaux 200 disc blades alongside competitive disc blades in 2016 and 2017, on growers who plant high no-till acres per year with heavily ballasted seeding equipment. We found the Niaux 200 disc blades retained more diameter, but more importantly they retained their sharp cutting edge longer than other brands tested.
Long term field research shows the Niaux 200 disc blades retain around 20% more diameter on average than the competitive disc blades shown on the following page (range 10-30%).
What a grower says about Forges De Niaux 200 Discs.

"In 2016 we installed a Forges De Niaux 200 disc blade alongside John Deere factory disc blades at the same time on our 36' John Deere 1890. We covered 3600 acres (including ground with rocks) and the John Deere discs measured 17 5/16 and the Forges De Niaux 200 disc measured 17 7/16 (1/8" greater). The biggest difference was the cutting edge, we found the Forges De Niaux 200 was still sharp, compared to the John Deere blades which were dull."

Eli Robey. Robey Farms, Adairville, Kentucky.




We tested the Forges De Niaux 200 disc blades across rocks with full down-pressure at 8 mph to test their durability. Some of the testing footage is contained in the YouTube video below when we tested the discs across rocks at 8 mph.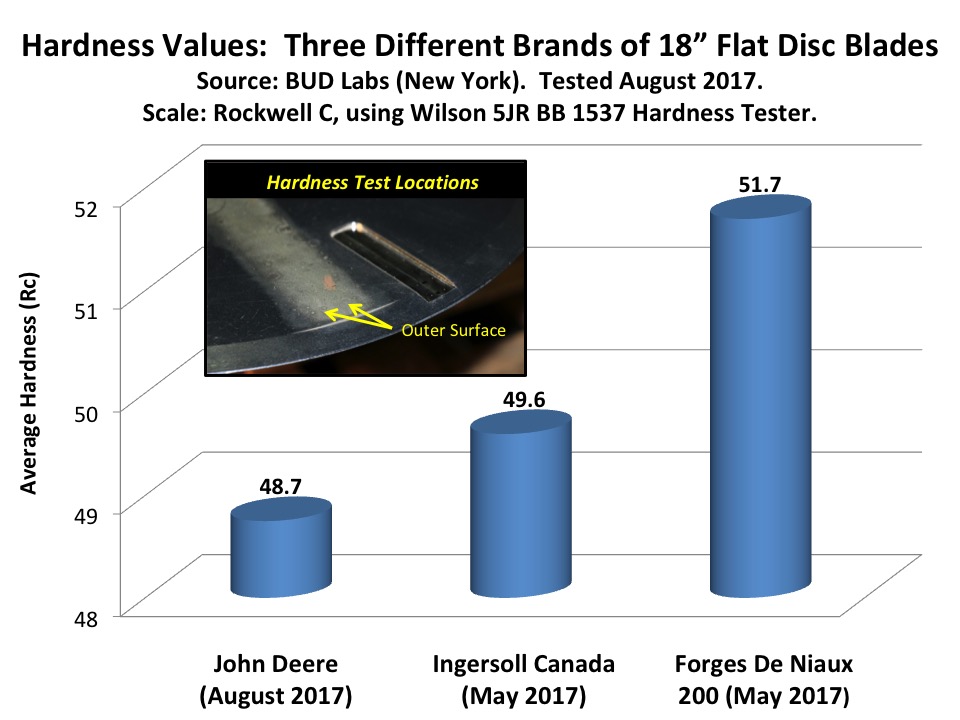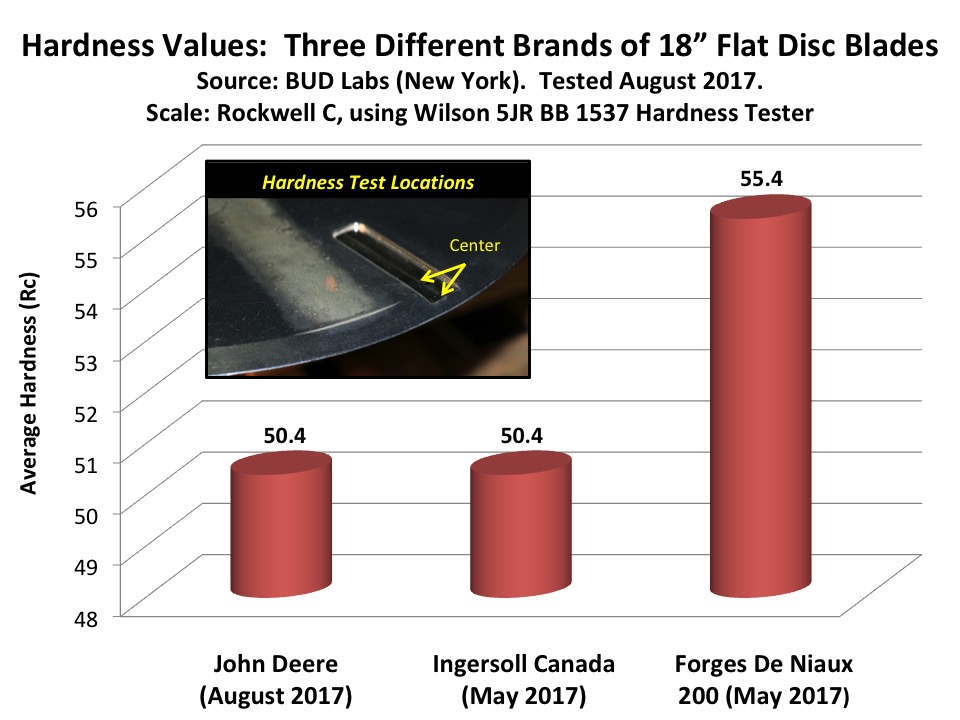 To learn more about the Forges De Niaux 200 disc blades, please click the YouTube video below.
To determine when to replace the discs on a John Deere drill or air-seeder, please click the YouTube video below.
For more information, together with pricing – please click the link below.

Product Guide